Bedroom lighting is important to create a soothing and comfortable environment. There are many ways to light up your bedroom without using any overhead light switches. Here are some over bed lighting ideas to help you get started.
Add Mirror Lighting Over Bed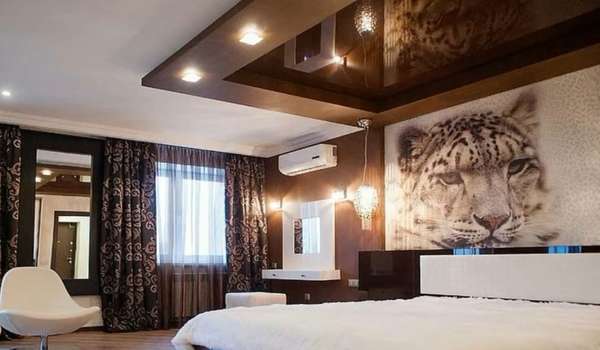 Looking for a way to add a touch of elegance to your bedroom? Consider installing mirror light over your bed. These fixtures provide a soft glow that can enhance the look of any room. Plus, they're perfect for adding an extra layer of privacy when you need it. Here are some creative over beds lighting ideas to get you started: 
1) Tape a small mirror to the ceiling above your bed. Then, install a simple light fixture above it. This effect is especially beautiful in space- constrained bedrooms.
2) Hang a large mirror close to the beds on vertical or horizontal wire rods. This style gives an oversized impression, making the bedroom feel more spacious.
3) Install two small mirrors on either side of your headboard. They'll create an elegant display that can be easily adjusted as needed.
Over Bed Hanging Lights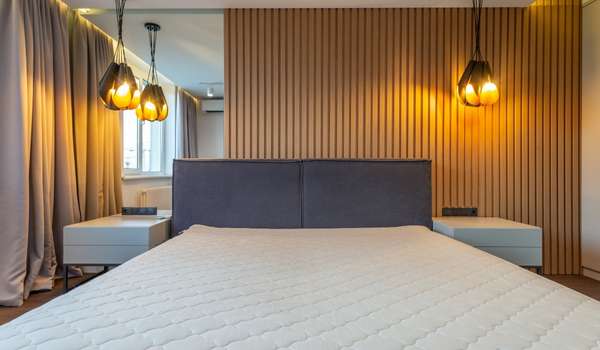 Create a dramatic and inviting atmosphere in your home with over bed lighting. Not only do hanging lights add a touch of glamor to your bedroom, but they can also serve as helpful lighting sources during nighttime reading or studying sessions.
To get the most out of your over bed lights, be sure to choose the right style and size for your space. For example, if you have limited wall space, consider opting for ceiling mounted light fixtures that can be easily adjusted to create the perfect ambiance. And if you want something truly unique and eye-catching, consider installing LED light panels directly onto your bed frame or headboard.
Whatever type of over bed lighting you choose, make sure it complements the rest of your bedroom decor and adds an extra level of comfort and convenience for night time activities.
Add Some Shadow Lights
Do you love the look of natural light streaming in through your window but find that you can never seem to get a good night's sleep because of the bright overhead lights? If so, then shadow lights may be the perfect solution for you! These soft, subtle lights cast a romantic and soothing glow over your bed, providing an ideal environment for peaceful sleep. Here are some tips on how to install and use shadow lights to achieve the perfect bedroom ambience:
1. Start by assessing your current lighting situation. Are all of your overhead lights giving off too much light? If so, consider replacing them with shadow lights.
2. Choose the right type of shadow light for your room. There are several different options available, including recessed downlights, wall sconces and table lamps.
3. Install the light fixtures according to manufacturer guidelines.
Add Some Red Lights Design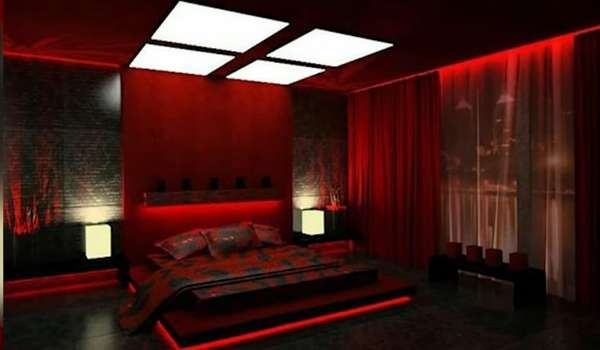 Red Lights are a popular lighting choice for bedding. They can add a touch of romance to any bedroom and provide a cozy atmosphere. Here are some over beds lighting ideas with red lights: 
1. Use red light to light up the center of the bed, leaving the sides in shadow. This will create an intimate atmosphere and can be used as a nightlight if needed.
2. Combine red light with other warm colors, such as yellow or orange, to create a more vibrant and inviting bedroom. This will make you feel like you're waking up in a dream and will encourage you to get up early for your next day's adventures!
3. Use red lights to highlight accessories or personal items that are placed on or near the bed, such as photo frames or flowers.
Mini Lights For Over Bed
With so many different types of bedding and furniture now available, it can be hard to find a spot to put your lamp. But with mini lights, you can still light up your bedroom without taking up a ton of space. Here are some over bed lighting ideas that use mini lights:
1. Add a little light to your nightstand or dresser with mini lights. These small lamps can provide just the right amount of illumination for reading or getting ready in the morning.
2. Create a cozy atmosphere in your bedroom by using mini lights as bedside lamps. Place one near the head of the bed and another near the foot for added comfort while you sleep.
3. Add some cheer to any child's room with mini lights mounted on their wall.
Over Bed Sultry and Chic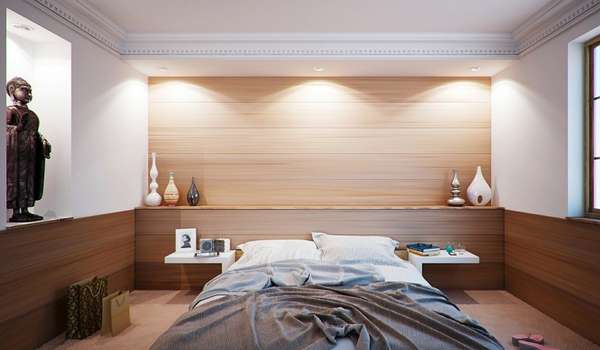 Looking for a way to add some spice and class to your bedroom décor? Consider adding over beds lighting ideas. There are many different styles and types of over bed lighting that can give your bedroom the look you desire. From sleek and modern to sexy and sultry, there is a light option for everyone. Here are some examples of over bed lighting options: 
1) A chandelier can be a beautiful option for an elegant bedroom. It can come in many different styles and colors, making it perfect for any bedroom theme or style.
2) A wall sconce can also add elegance and class to your room. It's perfect for smaller bedrooms or spaces where over bed lighting isn't necessary.
3) If you're looking for something a little more playful and fun, consider installing a lamp shade featuring funny animals or cartoons.
Delicate Headboard Lights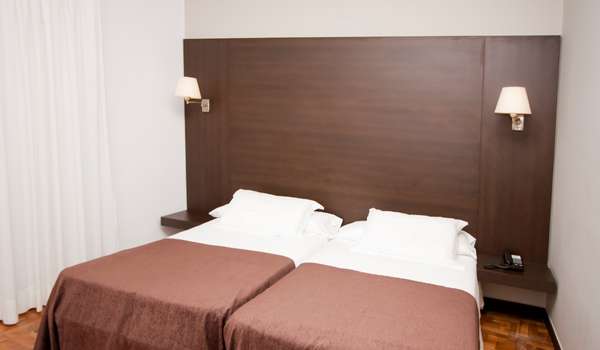 Do you want to add some extra light to your bedroom without having to climb up onto the bed? Headboard lights are a great way to do this! They come in all different shapes and sizes, so there's bound to be one that will fit your needs. Some of the best over beds lighting ideas include: 
1. A small, LED headboard light that can be attached directly to the headboard with screws or suction cups.
2. A larger light fixture that can be placed on either side of the headboard or even over it.
3. An overhead light fixture that can be mounted on the wall adjacent to or above the bed.
4. A wireless headboard light that can be controlled with a smartphone or tablet.
Wall Lights for Bedroom
Quite often, over bed lighting ideas are overlooked in favor of more glamorous features such as chandeliers or sconces. However, there are many different types of wall light that can be perfect for illuminating your bed area without taking up too much space. Here are three key considerations to keep in mind when selecting a bed light:
1) Size: Wall lights come in all different sizes, so it's important to choose the one that will fit perfectly above your bed. Some models have adjustable brackets, while others require drilling into the wall.
2) Type: There are several different types of wall lights on the market, including incandescent bulbs, LED bulbs, and energy-saving options like CFLs (compact fluorescent lamps). It's important to decide which type of light is best for your room and budget.
Accenting Waves Lighting
Looking to add a touch of luxury to your bedroom without breaking the bank? Consider accenting your bed with shining waves of light. Here are few over bed lighting ideas to get you started:
1. A classic option for adding a touch of luxury, a chandelier can be placed over your bed to create an elegant and striking look. Choose one with delicate chains and sparkling crystals to achieve a glamorous effect.
2. This type of lamp is perfect for highlighting special features in a room, like the bed or nightstands. Choose one with small stars that twinkle brightly in the light.
3. A fairy light is another popular style for adding shine and brightness to a room. These lights come in many different colors and shapes, making them ideal for any décor style.
Dotted Lights Bedroom
Dotted lights are a great way to add an extra bit of light to a bedroom. They can be used as over bed lighting, or as general room lighting. There are many different types of dotted lights available, so they can be matched to any room. Some of the best dotted light options include fairy lights, chandeliers, and pendants.
Classic Side Bed Lamps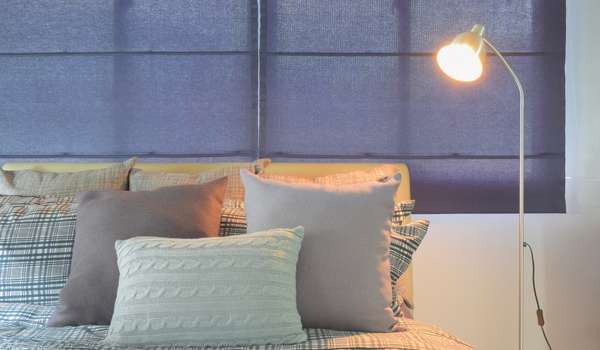 Side bed lamps offer a unique way to light up your bedroom. With two or more lamps placed on either side of the bed, you can create a warm and inviting atmosphere. Side bed lamps are also great for adding extra light to areas that are hard to reach, such as the top of the dresser.
Add Some Accenting Lights
bedroom lighting ideas can be as unique and individualized as the people who sleep under them. If you want to add a little extra flair to your bedroom, consider adding accent lights. Here are some key things to keep in mind when choosing lighting for your bed:
1. Accent lights should be specific to the area they're going in, like a nightstand or dresser. You don't want them casting a glow throughout the room or overpowering other features of the design.
2. Lighting should be bright but not too bright; you don't want to disturb sleepers with blinding light or leave them feeling uneasy after waking up in the middle of the night.
3. Choose lamps, light fixtures, and even wall sconces that have an adjustable base so you can easily change the brightness of each light strand.
The Final Thought
In conclusion, there are many different over bed lighting ideas that you can explore to create the perfect ambiance for your bedroom. With a little creativity and some help from your favorite web resource, you'll be sure to find the perfect light for your needs. So go ahead and get creative. See More?