If you are looking for a way to spruce up your living room with added color and style, Floating Shelf Decorating Ideas could be the perfect solution. This easy-to-follow approach involves attaching small floating shelves to the wall in different directions, giving your space a new look and feel. There are endless possibilities when it comes to how to decorate a floating shelf, so be sure to explore all of the possibilities before you start building.
How to choose the perfect floating shelf for your home?
Choosing the perfect floating shelf for your home can be difficult. There are a variety of factors you need to consider, such as the height of your ceiling, the size of your rooms, and the number of shelves you need. If you're undecided, it's best to talk to a professional Installer before making a purchase.
Addison Residence Floating Shelf
Addison Residence is a good idea for living rooms. This design features a white built-in shelf that can be attached to the wall or ceiling for extra space. The shelf is perfect for holding art, movies, and other items. The white color and simple design make this room a great look for any home.
Elevate Your Living Room
Elevate your living rooms with floating shelves! These unique pieces of decor can and will make your rooms look more elevated, adding an extra bit of personality and class. Whether you want to put them in the corners or in the center of the rooms, floating shelves are a great way to add some interest and style.
Display Your Dishes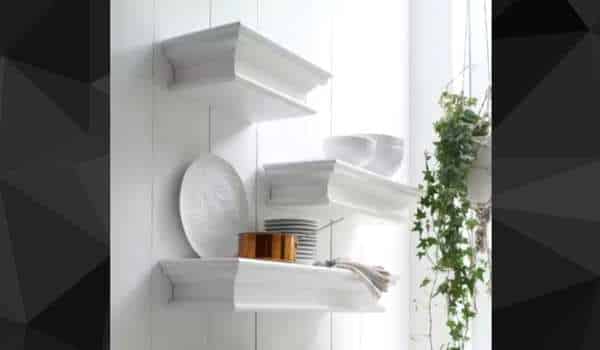 If you're looking for a way to add a modern and stylish touch to your living rooms decor, consider displaying your dishes using floating shelves. Not only are these shelves perfect for saving space in small rooms, but they can also bring an elegant, contemporary flair to any home. With the right styling tips, you can easily use these shelves as functional decor pieces that will definitely draw attention.
For starters, colorful dishware is a great way to liven up the look of your rooms. A few vibrant plates or bowls on top of a wooden shelf can really make your shelving pop! If you want to go for more of an eclectic feel, mix and match different types of dishware from around the world – this will help give off an eye-catching display with plenty of international character.
Decor a Cool Floating Shelf
Are you looking to add an exciting and modern touch to your living rooms? Look no further than a floating shelf. These versatile storage pieces can be used as practical space savers or creative decorations. There are endless possibilities for decorating your shelf, depending on the look and feel you're going for in your rooms.
For something classic, try adding a vase of fresh flowers next to books or trinkets on the shelf. You can also take it up a notch with vibrant textiles like throws and wall hangings that bring color and interest to the surface. Adding some greenery is another great way to spruce up any living area – succulents, cacti and low-maintenance plants are all excellent choices for this purpose!
Corner Floating Shelf Decorating Ideas
In a living room full of furniture, the corner shelf is an easy way to add some extra interest and personality. It can be used as a place to put books or other items that you don't want on the main couch or in the corner of the rooms. You could also use it as a place to hang artwork ornaments.
Floating Shelf With Shapes
Looking to add a little bit of floating shelf decorating ideas to your living room? Check out these tips for creating Floating Shelf Decorating Ideas. From simple shapes like circles and squares, to more complex designs, there is something for everyone. Here are a few examples:
1. A simple circle can be a great way to give your living rooms a modern edge. Create two circles of different sizes and add them near the front or back of your TV stand.
2. Try adding a square or rectangle into each corner of your living rooms sofa. This will help add some interest and depth to your space while still being able to be used as a place to sit and watch television.
3. Use pieces of driftwood, bamboo or other natural materials as floating shelves in your rooms.
Statement Wall Shelf Ideas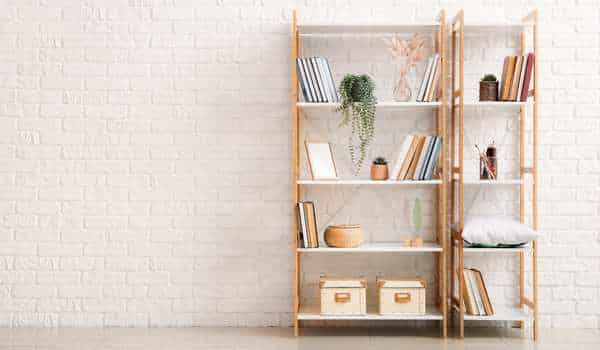 A statement wall can be a great addition to any living room. It can help brighten up the room and add personality. You can find many different floating shelf decorating ideas for your living room. Here are a few examples:
1. Add a few pieces of art to the wall to reflect your personality. Choose pieces that are interesting or unique and make your room more interactive.
2. Print out some beautiful photos or artworks to hang on the statement wall. This will help you visualize your space and inspire you to create new ideas for your living rooms.
Small Plant Shelf Ideas
Small plants are a great way to add some personality and look to your living rooms. Whether you have a small viticultural garden or just a few small plants, adding them to your decor can make a big impact. Here are some floating shelf decorating ideas for your living room:
1. Think about using floating shelves as makeshift storage for plants. This way, you can keep them in the same spot but have more variety and mobility when it comes to placement.
2. Use floating shelves as part of a mixed media display with other pieces of art or furniture. This way, you can add extra visual interest and texture to your space without taking up too much floor space.
3. Use floating shelves as part of an accent wall or Target Armchair set.
Shelf With a Gallery Wall
Creating a room with a gallery wall and floating shelf is one of the easiest ways to add style and character to your home. By combining these two elements, you can create an eye-catching display that will be sure to delight visitors.
Floating shelves provide the perfect opportunity to showcase artwork, family photos, or favorite finds from travels near and far. They also offer additional storage so you can keep any clutter out of sight while still displaying your favorite items in style. When choosing floating shelves for your gallery wall, look for pieces that fit both the look of the room as well as its purpose — whether you're looking for something sleek and modern or more rustic in design.
When it comes to decorating your shelf and gallery wall, have fun with it!
Traditional Entry Space
Traditional entry spaces can be a beautiful way to spruce up a room or bedroom. Floating shelves can add an extra layer of appeal, or you could use them as a storage container for important items. There are many different ways to use traditional entry spaces, so find what works best for you and your home.
The Final Thought
In conclusion, floating shelf decorating ideas can include a variety of designs and styles that will suit your needs. By choosing the right style and design, you can make your living room look amazing.